New Yorker by choice.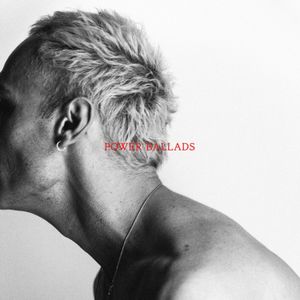 SAM HIMSELF PRESENTS DEBUT ALBUM POWER BALLADS (OCT. 8, 2021)
On the heels of his breakout year, Swiss indie rocker Sam Himself prepares to release his debut album, Power Ballads (October 8th). The 2021 Swiss Music Awards nominee has been sounding the bell for his first LP with singles Cry, Nothing Like the Night, La Paz and What It's Worth, which premiered via Under The Radar Magazine, was featured by SPIN, KCRW's Morning Becomes Eclectic, KEXP's The Morning Show and - as of September 2021 - remains on rotation on numerous national and regional stations in France, Germany, Switzerland and beyond.
Sam Himself wrote his full-length debut both in exile and at home: in early 2020, the indie rocker was on tour in his native Switzerland until the pandemic foiled his live plans - and prevented his return to Brooklyn, NY, his chosen home of the past decade. Dangerously low on socks, musical equipment and any real sense of when he'd be able to get back to the United States, Sam ended up staying in Europe for the remainder of 2020. The singer, songwriter and multi-instrumentalist spent those months in limbo writing and recording what would become his first LP, Power Ballads, wherever he could (including the attic of his mom's house in Basel).
When he made it back to New York in early 2021, Sam went straight to the studio with his longtime producer Daniel Schlett (The War on Drugs; Iggy Pop; DIIV) to finalize his new material. Power Ballads was mastered by Greg Calbi (Bruce Springsteen; David Bowie), the engineering legend Sam previously worked with on last year's EP Slow Drugs, which features drummer Parker Kindred (Jeff Buckley; Elliott Smith), bassist Josh Werner (Iggy Pop; CocoRosie) and singer Denitia. The May 2020 release earned the Swiss National Broadcasting Service's Best Talent award as well as international press and radio airplay; in January 2021, Sam's nomination for a Swiss Music Award - the most prestigious national prize of its kind - capped his breakout year.